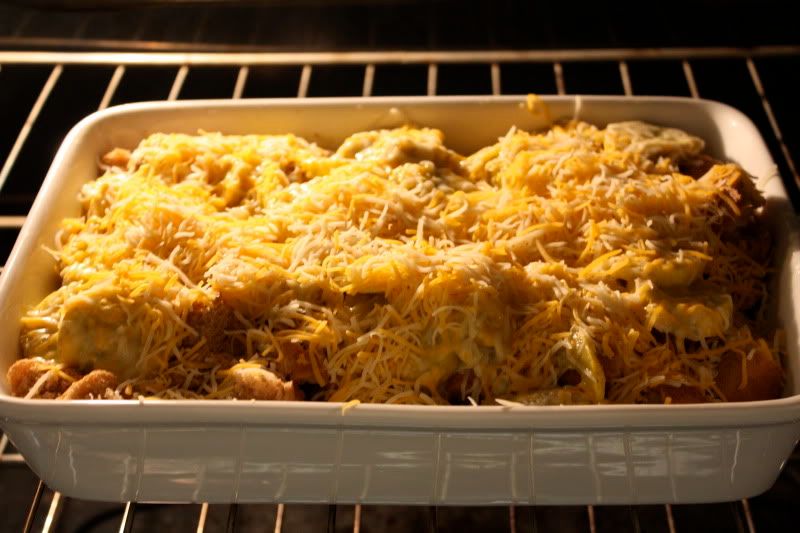 I made this a couple of weeks ago. It was SOOOOO great! It would be really great as the weather gets cooler!
4 T. butter
3 lbs yellow squash, sliced
1/2 medium onion, chopped
2 eggs
1/2 c. milk
1 T. light brown sugar
1 t. salt
1 t. ground sage or 1 T. chopped fresh sage
2 1/2 c. whole wheat bread cubes
2 c. grated sharp Cheddar cheese
In a large saucepan, melt the butter over medium heat. Saute the squash and onion until tender, about 12 minutes.
Preheat the oven to 350. In a medium bowl beat the eggs. Add the milk, brown sugar, salt, and sage and mix. Add to the squash and onion mixture. In a 2-quart casserole layer half the bread, half the squash mixture and 1 c. of the cheese. Repeat layers, ending with the remaining cup of cheese. Bake for 45 minutes.
Makes 6-8 servings.