Ingredients
1/2 cup butter
1 (8 ounce) package cream cheese
2 tsp. garlic powder or 1/2 tsp. minced garlic
2 cups milk
1/3 cup. grated Parmesan cheese
1/8 tsp. ground black pepper
Your favorite type of pasta
I love bow tie!

Melt butter in a medium, non-stick saucepan over medium heat. While butter is melting, in another pot boil pasta.


Add cream cheese and garlic powder, stirring with wire whisk until smooth.

Add milk, a little at a time, whisking to smooth out lumps.

Stir in Parmesan and pepper.

Remove from heat when sauce reaches desired consistency. Sauce will thicken quickly, so thin it with milk if cooked too long.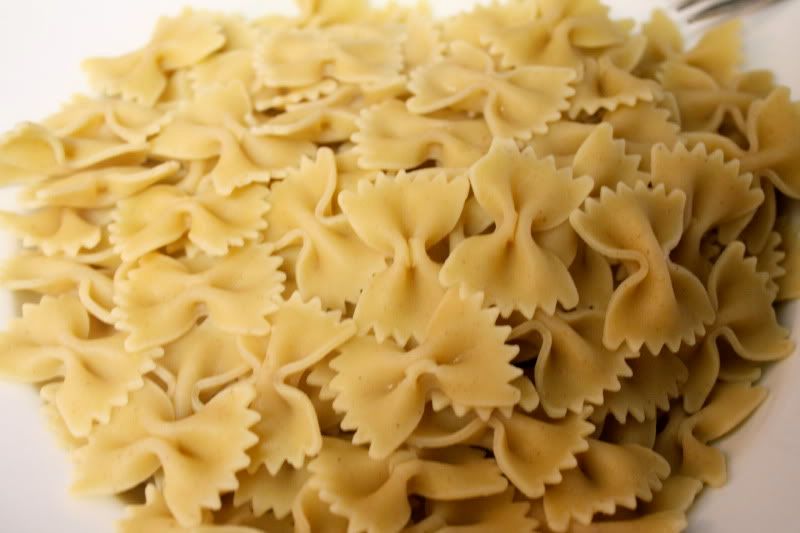 6. Drain pasta.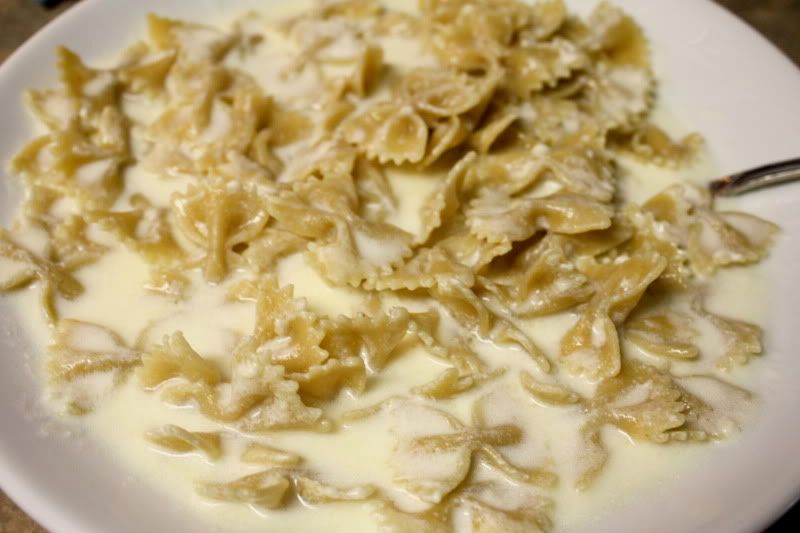 7. Pour sauce on warm pasta and serve!