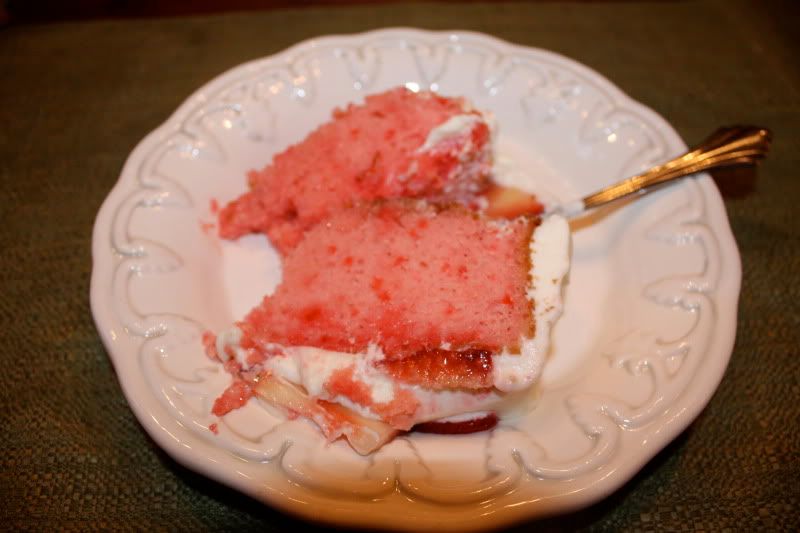 1 (18.25 ounce) package strawberry cake mix
1 (3 ounce) package flavored gelatin
4 cups water
Homemade whipped cream (below)

2 cups strawberries, sliced
DIRECTIONS
Prepare cake according to package directions. Bake as directed for a 9x13 inch pan. Allow to cool.
Prepare the strawberry gelatin according to package instructions, using the 4 cups of water. Poke cake with toothpick. Pour over cooled cake while still in liquid form; the cake will absorb it. Chill in refrigerator for 2 hours, or until gelatin is set.
Spread whipped cream over cake and top with sliced strawberries.
Whipped Cream Icing
1 cup heavy cream
1 teaspoon vanilla extract
1 tablespoon confectioners' sugar
Directions
In a large bowl, whip cream until stiff peaks are just about to form. Beat in vanilla and sugar until peaks form. Make sure not to over-beat, cream will then become lumpy and butter-like.